Executive Team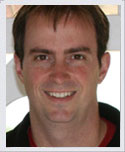 John Crowley
President
John Crowley graduated from The Rochester Institute of Technology with a degree in Computer Science and minor in Business. After RIT, John joined a local computer-consulting agency, quickly establishing himself as a technology expert. In 1998 he was approached by Telperion Development Corporation to be a part of their firm as a Sr. Software Engineer.Telperion was merged with PaeTec Online, where Crowley lead a team responsible for the development of all external custom sites, and the corporate Intranet. In late 2000, John left PaeTec to work as Director of Development for a local web development company. He then made the decision to branch out and open his own Web design company. Over the last several years, Crowley has enjoyed building BizNetix into the region's leading web development and Internet marketing company. Crowley also enjoys flying, racing cars and motorcycles. John has set a goal to be a proficient operator of anything with wings or wheels.
Dawn Harvell
Director of Development
Dawn Harvell's creative drive led her to major in Communication and Design at the University at Buffalo. After UB, Dawn worked at Eastman Kodak Company and gained experience with motion picture post-production digital software and web development. Dawn took great interest in designing for the web, which lead her to take a job as Web Developer at a high-end design studio in Boca Raton, FL, Capstone Studios. Now with more than 10 years experience in web development and design, Dawn brings an interesting combination of technical knowledge and creative talent to Biznetix. She leads our team and our clients through the development process, and then enjoys sharing in their 'Go Live' celebration!